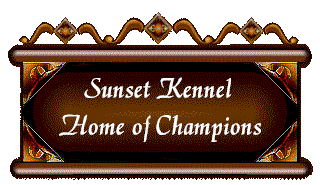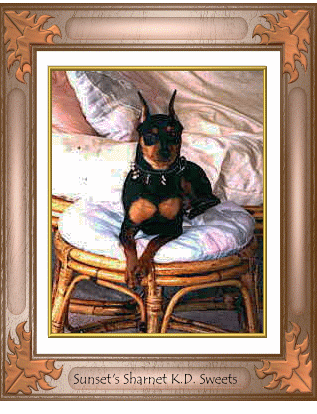 If you are considering purchasing one of our puppies, please review our contract and letter of inquiry we have on line for your convenience.
SUNSET KENNEL
412 CUNDYS HARBOR ROAD
HARPSWELL ME 04079
G CURRAN
207-725-4724
email: SKENNEL@SUSCOM-MAINE.NET


Cyber-Pet . . . boldly go where no pet fancier has gone before. . .



Post a link to your Web Site in my Free-For-All Links page... Click Here.


Thank you to Telaria Pedigree Service for pedigree research done on our Dobermans & Miniature Pinschers.
This site was created by... and is maintained by... and last updated on June 1, 2004